Custom Models Build
Since 1983, the heart and soul of Fodera Guitars has been our custom basses. Our team of luthiers combine over 30 years of innovative design, building, and real world playing experience to handcraft a custom bass guitar suited for your individual playing style and working needs. From customizable options for exotic wood combinations and custom color finishes, to custom neck profiles and fret/scale combinations, the possibilities for your custom instrument are endless.
---
We understand that ordering a custom bass can often be an intimidating process. At Fodera, we work one-on-one with you during the process to help determine the perfect specs for your needs. Below are some of the basic aspects to consider when designing your Custom Fodera:
Body Shape

Neck Joint

Pickups and Electronics

Tonewood Options
From here please visit our Custom Quote page and one of our team members will get back to you with an accurate price and help to further guide you through the build process.
---
Need a little help or inspiration? Check out our Recent Builds Gallery where you can see recent custom bass guitar builds from the shop.
Should you have any questions, feel free to contact info@fodera.com
Monarch
Emperor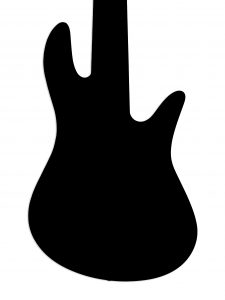 Viceroy
Emperor II
Imperial
Imperial MG
Imperial II
AJ Contrabass
AJ Presentation
Bolt-on
This option offers a very quick and direct response while also allowing for the full character of the body wood to shine through. (Bolt-on necks are not available on Emperor II, Imperial, Imperial MG, Imperial II, or AJ Presentation Body shapes)
Deluze
Our Deluxe (dovetail) option shares the same quick and direct response of a bolt-on but also allows for uninhibited access to the upper register. (Deluxe necks are not available on Emperor II, Imperial, Imperial MG, Imperial II, AJ Presentation Body shapes, or 6 string models)
Elite
Our Elite (neck-through) option has a very immediate response, easy access to the upper frets, but also allows you to further sculpt your desired tone by utilizing various heel block and body wood combinations.
Our Custom basses are available in any style pickup configuration featuring proprietary pickups from Seymour Duncan, EMG, and Lindy Fralin, as well as a variety of other pickups from Aguilar and Nordstrand. All of our basses come standard with passive electronics with the option of upgrading to our custom Pope/Fodera 3-Band Preamp in our Monarch or Emperor Control layouts. Click below to learn more about our proprietary pickups and our custom Fodera / Pope Preamp.
Every Fodera is crafted using the finest tone woods available from our vast wood library. In addition to classic body woods such as Alder, Ash, and Walnut; exotic hardwoods such as Korina, Mahogany, and Black Limba are also available. Our guitars can be topped with beautifully figured exotic wood (view some examples by visiting our topwood gallery) or in classic retro colors such as those from our Standard Classic series.